Solliciteer
Front Office Trainee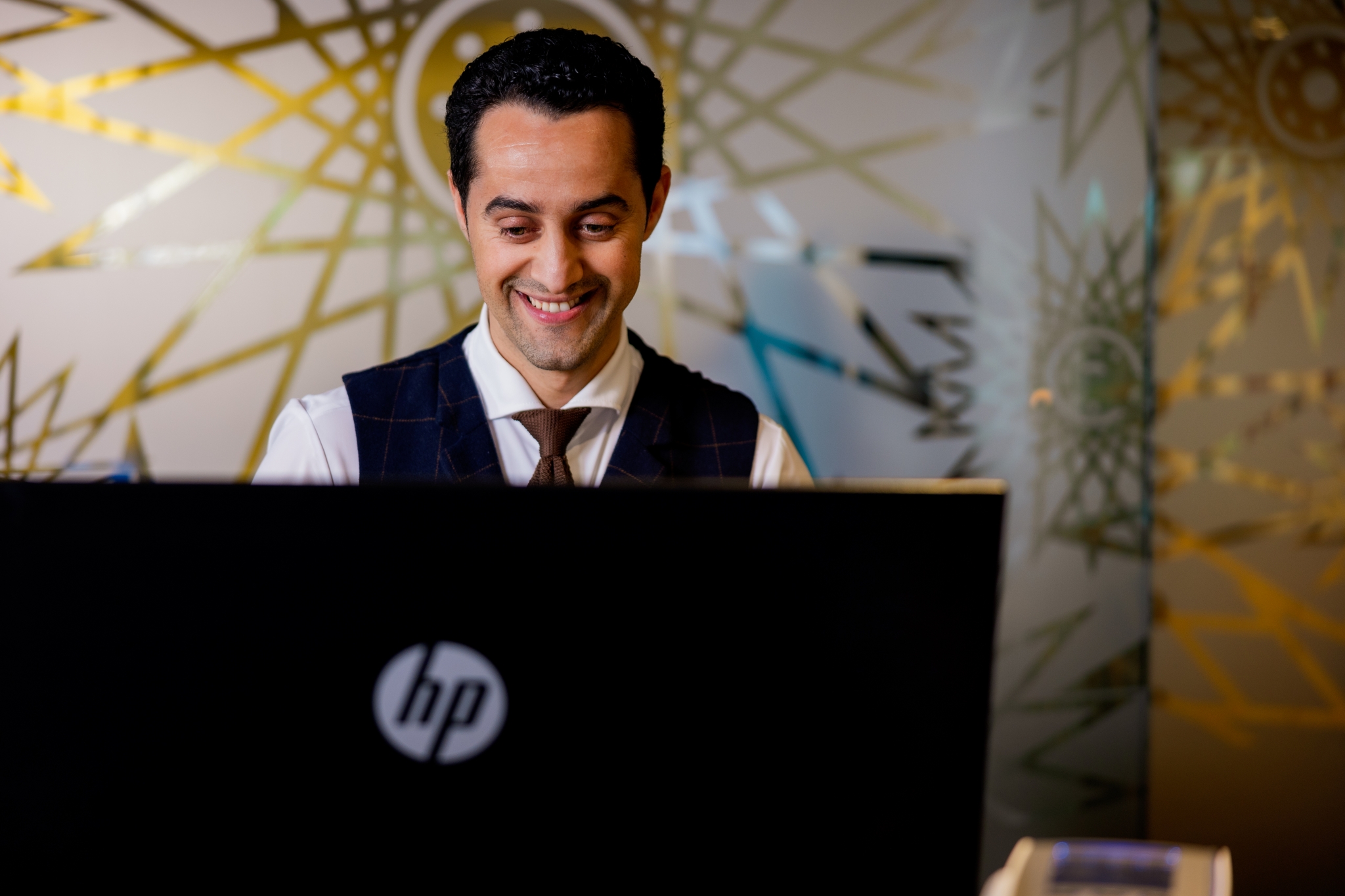 At our large hotel and event venue in Amsterdam, the high level of service comes first. That means that you make guests feel welcome and take on all the tasks of the reception. Taking it easy is not an option, and as a Front Office trainee you will experience the dynamic and hectic pace of the day with a smile.
At Mövenpick we make moments, do you?Be limitless.
You are the first and last contact of our guests. Therefore, you make sure they feel welcome, and the positive feeling stays during their stay.
"Oh, you are celebrating your wedding anniversary in Amsterdam? Congratulations!",
and immediately note that the couple receives a bottle of champagne and in their room. You also make sure that this is overhanded to the afternoon shift if they need to take care of it. And is there a guest that is looking for the meetings floor? Then you show the way clearly, detailed, and friendly. Everything with a smile and empathy, even during complains. You are always in the spotlight and perform on the stage of Mövenpick. You work hard, even if your shift is running a bit later, for the guests that will choose our hotel again. There are no limits to your abilities.
In addition, you will be:
available MBO or HBO student for a minimum of 20 weeks, 5 days a week;
responsible for checking in and out guests;
the point of contact for all questions in the hotel, from a to z;
the face of our hotel.
This position works in morning and afternoon shifts. The morning shift starts at 06:45 and the afternoon shift at 14:45. This always includes a 15-minute handover at the start. The night shift is outsourced and is therefore not part of your duties.
Proud to present
Mövenpick: the place to enjoy life. Inside, we create a space for our guests to enjoy by relaxing at the bar with a delicious cocktail or a creamy cappuccino. In our restaurants, you can discover the most delicious special dishes. We are originally from Switzerland, and we carry this luxurious gastronomic hospitality with us. 'Enjoying life to the fullest.' That is our mantra for our guests, but also for you as an employee.
And you provide that experience with a team of twenty colleagues, four shiftleaders and the (assistant) Front Office Manager in our beautiful 4-star hotel located in Amsterdam overlooking the river IJ. With a beautiful atmosphere in our team, we help each other during busy moments so everything runs smoothly. You will work in a hotel that works together with the Passenger Terminal Amsterdam, a total combined conference space of over 1900 m2, including 11 modern and spacious conference and directors' rooms. Through the emergence of ijVENUES, Amsterdam's new exhibition centre, everything only becomes bigger and better. On a lovely, sunny day, you can choose between a 10-minute walk or a 5-minute cycle ride from the central station. Or you can hop on the tram from the other side of our hotel.
In short: we have it all.
"The true success of a hotel is not just in providing a comfortable bed and a good meal, but in creating an experience that leaves a lasting impression on our guests."
– Front Office manager Mövenpick
Don't work. Do what you love instead
A warm feeling is what you offer the guests, during their entrance, their stay and when they leave. During the check-in, with you behind the counter, the conversation with the guest is on-going while you fill in the information in the system. And you do not get irritated if a guest has a lot of questions, or it takes longer to check-in, creating a long line. You attend on them in a serious and empathetic manner. It is important that the appropriate departments are also informed about any useful information acquired. You act as the voice of the hotel. And does handling this complain make the line longer? Then you make contact with the rest of the guests that you will attend to them immediately. This requires a good portion of self-knowledge and self-reflection. And your humour? You make good use of that when the situation calls for it. We enjoy having fun with our guests.
You must have:
preferably knowledge of the Opera IT system;
fluent written and spoken knowledge of the English language, and preferably the Dutch language as well.
We offer:
Of course, we want you to have an optimal experience at Mövenpick. That is why we are offering:
a trainee allowance of €500,- per month (including study- and travel allowance);
38-hours work week;
a night-shift allowance of 20% and a Sunday allowance of 5%;
national and international opportunities for growth, for instance towards the role of Receptionist or Shiftleader and national and international training opportunities;
a uniform, laundry service and meals;
discounts on rooms, food and drink at Mövenpick Hotels & Resorts, Accor & HR-Group hotels;
recruitment bonus for a new colleague;
various staff outings.
This is the right time to say yes
You see it as a challenge to put a smile on the face of all guests visiting our hotel? Then do not hesitate any longer: send us your motivation letter and CV, or if you have any questions you can contact the HR Office via hotel.netherlands.hr@movenpick.com or by phone at +31 (0)20 519 1222.
If it is a match, you will be interviewed by a member of the HR department and Front Office manager. Are you ready?
Heb jij interesse in deze functie?
Dan ontvangen wij graag je motivatie met CV! Je kunt reageren via ons
Sollicitatieformulier
. Website:
Ga naar website
Solliciteer
Acquisitie n.a.v. deze advertentie wordt niet op prijs gesteld.
Contact informatie
Movenpick Hotel Amsterdam
Human Resources team
Piet Heinkade 11
1019 BR Amsterdam
Tel: 020-5191222
Website:
Ga naar website