Solliciteer
Demi Chef de Parti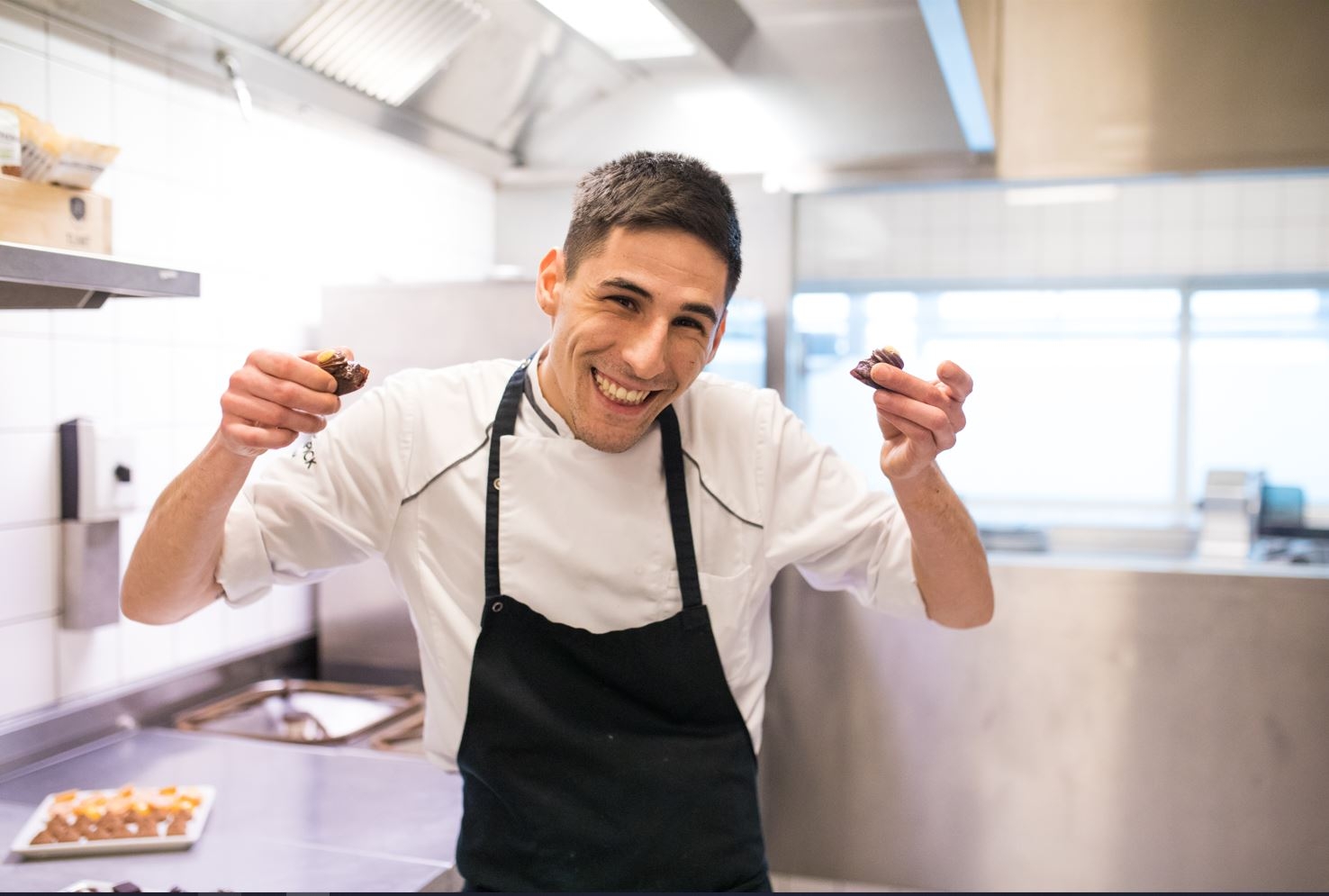 Lunch, diner, conference, and banqueting events. From a table for two to an event for 1.000 people, in our hotel all aspects come by as a demi chef de parti. It is just this variety that makes your day, because wherever you need to work, you provide a true experience for our guest at Mövenpick Amsterdam.
At Mövenpick we make moments, do you?Be limitless
You are the supporting factor of our kitchen team. Is it quiet? Then it is time for you to help with preparations. Is it busy? Then it is you who helps the chef de parti with the tasks assigned to you. well-run kitchen is what we aim for. We do not need to do the dishes, this is outsourced, so we can focus more on other important things. However, you are partly responsible for the hygiene in the kitchen, so you make sure everything is spick and span. As soon as you see that stock is needed, let us know. Do you have nice ideas for a new recipe? Share those with us. We are one team and you are part of it. There are no limits to your abilities.
In addition, you will be:
an allrounder. It does not matter what shift we put you on. Your commitment is 100%;
responsible for hygiene. You will keep your own bench clean and help others if necessary;
proficient in English. Because of our international roots, our working language is English.
Afternoons, evenings, and weekends— all these shifts will come along.
Proud to present
Mövenpick: the place to enjoy life. Inside, we create a space for our guests to enjoy by relaxing at the bar with a delicious cocktail or a creamy cappuccino. In our restaurants, you can discover the most delicious special dishes. We are originally from Switzerland, and we carry this luxurious gastronomic hospitality with us. 'Enjoying life to the fullest.' That is our mantra for our guests, but also for you as an employee.
'Enjoying food' is the motto for you and your team. The composition of your team is ever-changing and depends on your shifts at our beautiful 4-star hotel looking out over the IJ river in Amsterdam. There is no shortage of variety with us. You are just as happy baking snacks as coming up with a brilliant dish. It all goes into giving our guests the true experience. You will work in a hotel that works together with the Passenger Terminal Amsterdam, a total combined conference space of over 1900 m2, including 11 modern and spacious conference and directors' rooms. Through the emergence of ijVENUES, Amsterdam's new exhibition centre, everything only becomes bigger and better. On a lovely, sunny day, you can choose between a 10-minute walk or a 5-minute cycle ride from the central station. Or you can hop on the tram from the other side of our hotel.
In short: we have it all.
"From omelette to fish, at Mövenpick we have every dish"
– Executive Chef Mövenpick.
Don't work. Do what you love instead
Satisfied guests, standing and running, tasty dishes, these are what make your heartbeat faster. You love variety and most of all, you are a fan of food. Everything together makes you the perfect demi chef de parti. You must have:
at least one year of experience as a demi chef de parti;
knowledge of the HACCP regulations or the willingness to follow the training course for this.
We offer
Of course, we want you to have an optimal experience at Mövenpick. That is why we are offering:
a monthly gross salary of between €2.052 and €2.524 in accordance with scale 5 of the Collective Labour Agreement for the Dutch hospitality and catering industry;
a contract of 38 hours per week;
25 leave days and time off for any overtime;
extra day off during your birthday month;
a commuting allowance from 10 kilometres and above up to €150 per month, on the basis of the actual number of kilometres;
a night-shift allowance of 20% and a Sunday allowance of 5%;
pension contributions with the Horeca & Catering pension fund;
national and international opportunities for growth, for instance towards the role of Chef de Parti, and national and international training opportunities;
a uniform, laundry service and meals;
discounts on rooms, food and drink at Mövenpick Hotels & Resorts, Accor & HR-Group hotels;
enjoy an overnight stay with dinner and breakfast in the hotel where you work at with Mövenpick Experience;
recruitment bonus for new a colleague;
50% F&B discount at various hotels in Amsterdam with the F&B discount card;
various staff outings.
This is the right time to say yes
Can you already see yourself working here? Then do not hesitate any longer: send us your motivation letter and CV, or if you have any questions you can contact the HR Office via hotel.netherlands.hr@movenpick.com or by phone at +31 (0)20 519 1222.
If it is a match, you will be interviewed by a member of the HR department and executive (sous) chef. Are you ready?
Heb jij interesse in deze functie?
Dan ontvangen wij graag je motivatie met CV! Je kunt reageren via ons
Sollicitatieformulier
. Website:
Ga naar website
Solliciteer
Acquisitie n.a.v. deze advertentie wordt niet op prijs gesteld.
Contact informatie
Movenpick Hotel Amsterdam
Human Resources team
Piet Heinkade 11
1019 BR Amsterdam
Tel: 020-5191222
Website:
Ga naar website